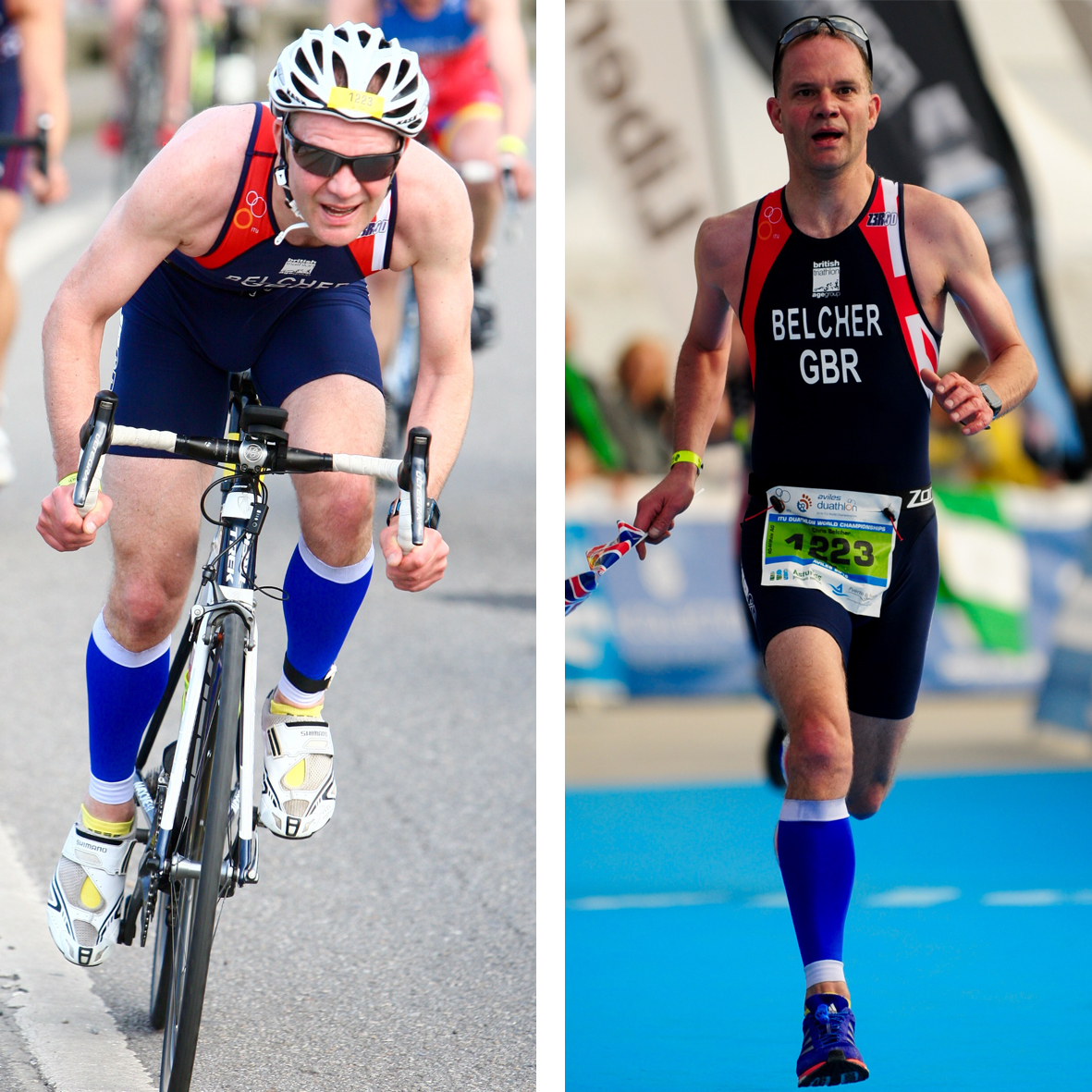 Sponsored athletes
S Hawkins Sports massage sponsors two athletes per year.
These are selected from my regular client's base, and are people really pushing beyond the realms of club level, and can really benefit for free treatments to set them on their way.
This year Chris Belcher, who took up triathlon in 2012, completing the London Triathlon to raise money for charity.
He has since completed a variety of sprint, standard and half-iron distance races, winning county and club titles at sprint and standard distance.
In 2016 Chris represented Great Britain at the World Sprint Duathlon Championships in Aviles, Spain, finishing in 25th place in his age group. He has qualified to represent Great Britain at the European Sprint Triathlon Championships in Düsseldorf in 2017.
He states massage is a vital part of his of his program.
Sarah-Jane (SJ) Court came from a water polo back ground, she has been taking part in triathlon for a few years, but this was her best year yet earning selection to represent Great Britain (GB) at world and European sprint age group championships, as well as qualifying and representing GB in the world amateur cycling championships in Perth. SJ states she has reached her goals this year as she has stayed injury free with help from the massage treatments she has received.